Back to top
News and Announcements
Save the Dates!

Attached, please find the save the dates for the remaining upcoming MAJOR events to plan for.

Important Uniform Policy Reminders!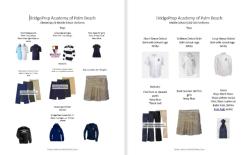 By November, it is expected that all BPA students are 100% completely in uniform every single day.
Please note that Thursdays are the ONLY day that the navy blue spirit shirts are allowable. Wednesday's are the Middle School Leadership Day Uniforms. And only the Fridays on the monthly calendar are "no uniform" days. At all other times, all students are expected to be in their full uniforms, with shirts tucked in 100% of the time!

School-Wide Friendsgiving Feast is coming!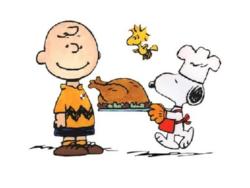 On Friday, November 16, 2018, we will host our 2nd annual School-Wide Friendsgiving feast. ALL family members are invited to join us!

WPTV Bill Brooks Food Drive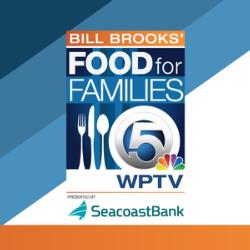 BridgePrep Academy of Palm Beach is again partnering with WPTV to become a community collection site for the Bill Brooks Food for Family Food Drive! Lets beat last years amount of 220 Lbs. I KNOW we can do it!

Fall Festival Documents Available here!

You can find all of your pre-pay forms right here. Just print and return to your child's homeroom teacher!

November 2018 School Activities Calendar!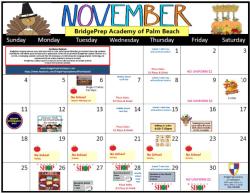 Attached, please find a PDF version of our November School Calendar!

October Raffle is Here!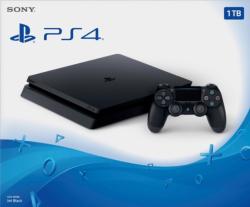 Don't Miss your opportunity to win a BRAND NEW PlayStation 4, 1 TB Gaming Console AND a copy of NBA 2K19 to go along with it!

4th Grade End of Year Animal Kingdom Field Trip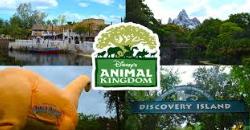 This year's fourth grade trip is April 26th, 2019 to Animal Kingdom in Disney World. Please read the attached documents as a $100.00 deposit is required no later than Nov. 2, 2018 in order to reserve your spot. Thank you in advance! We can certainly arrange a payment plan for the balance if needed, once the deposit is paid!

3rd Grade End of Year LegoLand Trip Info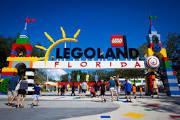 Although the trip is not until April, we need to get commitments from our third graders. We also need a deposit in order to reserve our coach buses during the busiest time of the year. Please find the attached info letter and permission slip attached to this email.

November 2018 AfterCare Fee Online Payment Store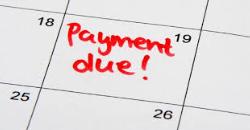 November's After and Before Care payments are now due. You may click on the link below to pay your tuition now. After 10/30/18, a $10 late fee will automatically be added to your tuition. Failure to pay by the 5th of the month will result in your child being removed from the after care program.