Back to top
News and Announcements
School Closure Update

Based on a recommendation from the Florida Department of Education, and the state-issued 'Stay at Home' order in Palm Beach County, Palm Beach County Schools decided to keep schools closed to students until further notice. While campuses remain closed, learning continues via online distance learning. We will keep you informed with the latest information and statuses.
#BridgePrepAcademy #BridgePrepAcademyofPalmBeach #BPAofPalmBeach #BridgePrepBulldogs

Grab-and-Go Meals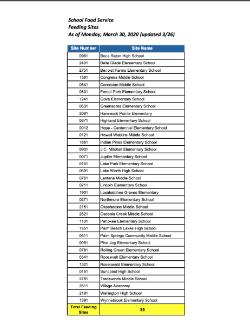 The School District of Palm Beach County continues its commitment to feeding students while schools are closed. 35 sites across Palm Beach County are be distributing 'Grab and Go' bags filled with breakfast, lunch, supper, and a snack weekdays from 11am to 1pm.
See the list below for more information on pick up locations.
#BridgePrepAcademy #BridgePrepBulldogs #BPAofPalmBeach

Remote Learning Expectations
Please take a moment to read a letter from Principal, Mr. Sirota regarding expectations during remote learning.

Kicking off our back to remote learning- Virtual Spirit Week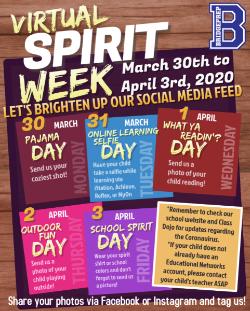 Calling all Bulldogs!! Join us with some virtual spirit fun to kick off our back to remote learning next week! Share your pictures each day to help motivate your friends into our virtual learning fun!
Please remember to check our school website and Class Dojo for updates regarding the Coronavirus.
If your child does not already have an Educational Networks account, please contact your child's teacher ASAP.

#BridgePrepAcademy #BridgePrepBulldogs #RemoteLearning #VirtualSpiritWeek2020

IStation Webinar for Parents
Internet Safety Guidelines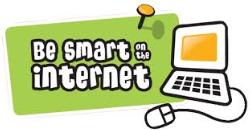 internet Safety Guidelines for Back to School on Monday - Remote learning which is considered a "REGULAR SCHOOL DAY" starts on Monday! Please take time and go over internet safety guidelines with your child. If your child does not have an Educational Network account, please contact your child's teacher ASAP. Visit our website for Internet Safety Guidelines under School News or Remote Learning FAQs tabs.

Virtual Learning Frequently Asked Questions
Virtual Learning Checklist
Student Remote Learning Checklist
In an effort to assist you in the Remote Learning process, we are sending you a checklist that will help establish the learning occurring at home during virtual school days. The checklist should be discussed with your children/students to ensure they follow the daily procedures and schedules. Please spend a few minutes to help them get organized and to fully understand their new way of attending their courses. Thank you BPA South.

Update on School Closures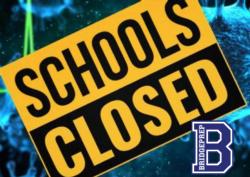 Per Governor De Santis: All Florida schools are to remained closed until April 15th, 2020, at which time a decision to reopen will be evaluated.
Remote learning will be taking place, please be sure you check your emails, our school website, and ClassDojo for more information.
#BridgePrepAcademy #BridgePrepBulldogs #COVID19SchoolClosures

New SMS Text Sign Up
See the attached flyer to opt-In to receive important text message updates.