Back to top
News and Announcements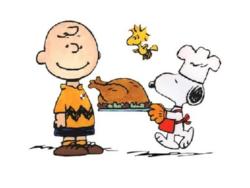 School-Wide Friendsgiving Feast is coming!

On Friday, November 16, 2018, we will host our 2nd annual School-Wide Friendsgiving feast. ALL family members are invited to join us!
Together, combining close grade levels, we will come together as a bulldog family to partake in our 2nd annual Friendsgiving Feast.

Students and or families will have 3 options as far as food goes. Please see the attached permission slip and order form for more information. It is important that every student return a permission slip indicating which of the three choices they select no later than Tues Nov. 13.
Permission Slip/Order forms are going home with students today, AND it is also attached to this post as well along with the lunch schedule for that day, for your convenience!