Back to top
News and Announcements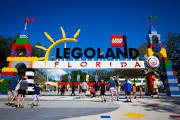 3rd Grade End of Year LegoLand Trip Info

Although the trip is not until April, we need to get commitments from our third graders. We also need a deposit in order to reserve our coach buses during the busiest time of the year. Please find the attached info letter and permission slip attached to this email.
3rd Grade Parents,

Each year, BridgePrep as a network coordinates field trips for all campuses on the same days to the same locations.
This year's third grade trip is April 26th, 2019 to Legoland. Please read the attached documents as a $50.00 deposit is required no later than Nov. 2, 2018 in order to reserve your spot. Thank you in advance!
Paul Sirota, Principal